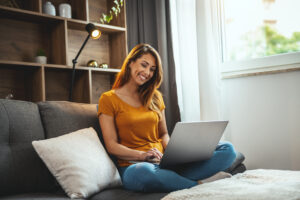 Welcome to Northstar Wellness — the Northstar Counseling blog! We're so glad you're here.
Northstar provides a pathway to wellbeing by partnering with you on your mental health journey. Our counselors are experienced, caring, and supportive, working with clients to improve their mental health and overall wellbeing. We've seen firsthand how powerful counseling can be, and we're passionate about helping you reach your full potential.
This blog is a place for Northstar Counseling to share our knowledge and experience with mental health. We'll be writing about a variety of topics, including anxiety, depression, stress, relationships, and more. We hope that providing you with helpful information and resources will inspire you to take your next steps towards your preferred future.
We're always looking for new topics to write about, so please feel free to leave us a comment or send us an email with your suggestions!
Thank you for visiting our blog! We hope you'll find it helpful and informative.